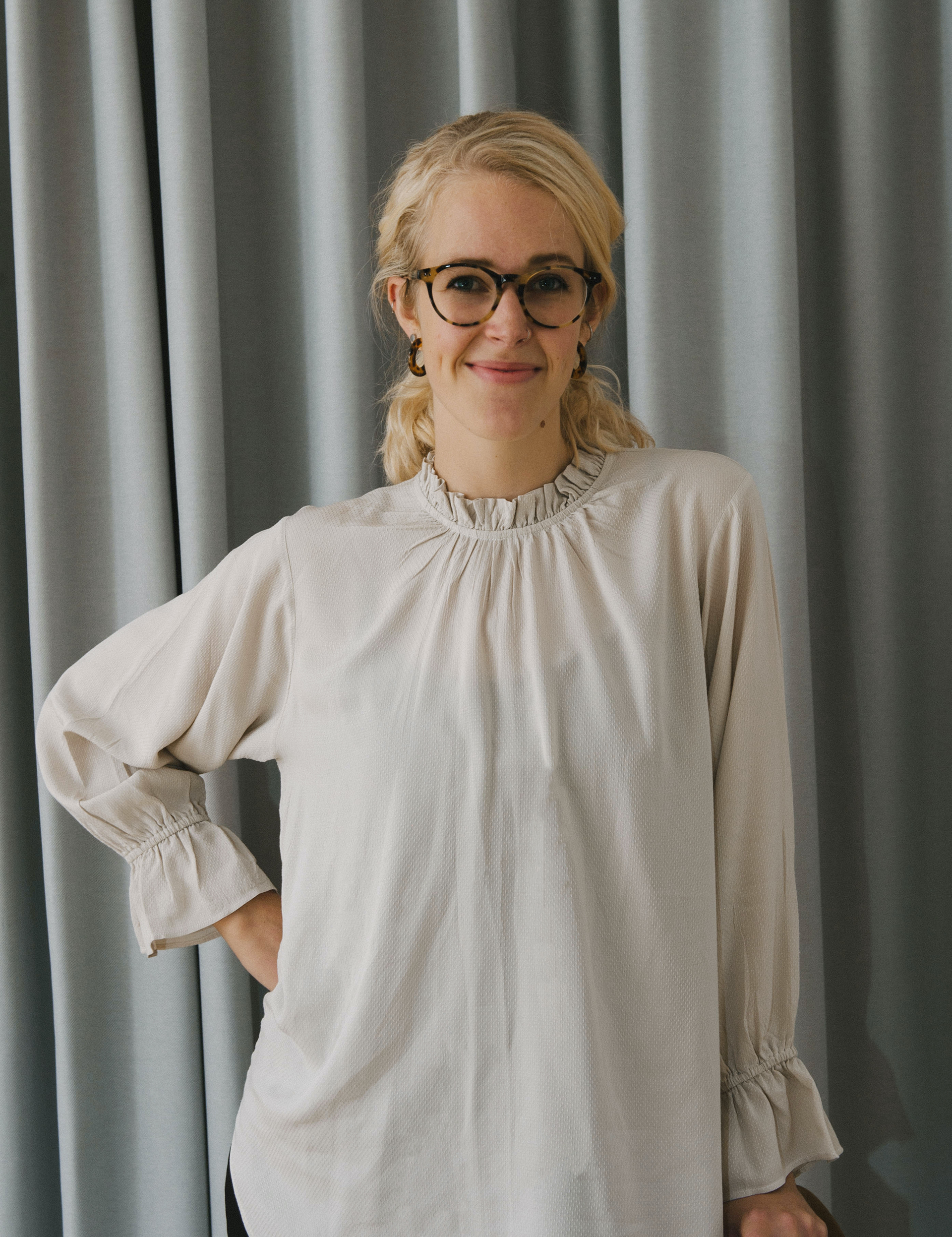 My name is Ebba Kjellin, I am currently studying a master's degree in industrial design at Lund University. As a designer, I like to be part of the whole process, set a mood, sketch, prototype, develop and present. I like to work both with my hands doing sketches and mock-ups, and in the computer working in 2D and 3D to see the project from another view.
As a person I am social and outgoing, and have always had a big interest in getting to know new people and seeing new places and cultures.
I hope you will enjoy my portfolio!
I-Design - Industrial Design Trainee.
Feb - May 2020, Stockholm
Nina Bruun - Product Design Intern.
Sep 2019- Jan 2020, Copenhagen
Granit - Sales assistant. May 2018
- Ongoing, Lund & Malmö
Objects by RUMRUM - Sales assistant.
Nov 2017- April 2018, Malmö
Master of Industrial Design, Lund University. 2020-Ongoing
Course in Color Theory at Borås University, 2019
Course in Textile Material Science, Borås University, 2019
Bachelor o
f Industrial Design. Lund University, 2016-2019
Exchange semester at Georgia Inst
itute of Technology, USA, 2018
Pattern construction 1 at Academy of Cutting and Tailoring in Gothenburg, 2012
2D -
Illustrator, InDesign, Photoshop
3D -
Rhinoceros, Keyshot, Maya, TwinMotion
Stockholm Furniture Fair - Greenroom, 
Online, 2020
IKDC/Lund University - "MA/BA Degree Show", 
June 2019 - Lund
Form/Design Center, "Spring Exhibition", 
May 2019, Malmö.
Form/Design Center, "One Way to design a___", 
January 2018, Malmö.
James Dyson Award 2019, National Runner-Up Sweden
-

Loop Kitchen Appliances
Cumulus Green 2020: For a New Circular Economy, Honorable Mention
- Loop Kitchen Appliances